Macroscopic

Microscopic

Substances are defined at the macroscopic level by their formulas or compositions, and at the microscopic level by their structures.
The elements hydrogen and oxygen combine to form a compound whose composition is expressed by the formula H2O.

The molecule of water has the structure shown here.

Chemical substances that cannot be broken down into simpler ones are known as elements. The actual physical particles of which elements are composed are atoms or molecules.
Sulfur – the element in its orthorhombic crystalline form.

The S8 molecule is an octagonal ring of sulfur atoms. The crystal shown at the left is composed of an ordered array of these molecules.

(No, they don't actually move around like this, although they are in a constant state of vibrational motion.)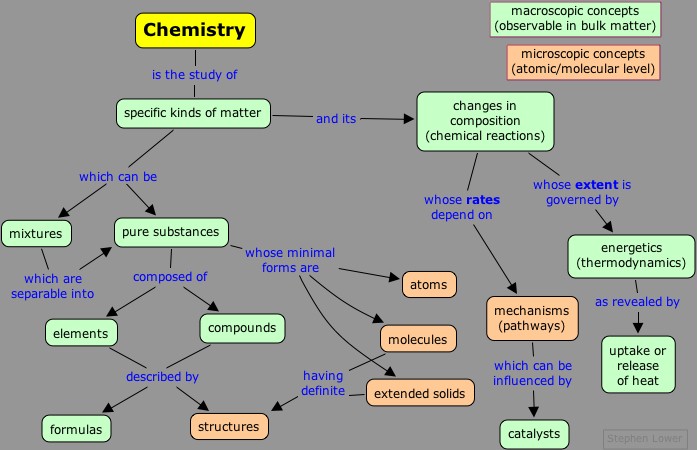 This work is licensed under a Creative Commons Attribution-NonCommercial 2.5 License.