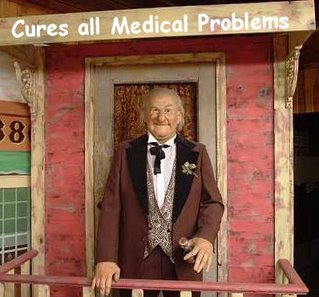 There are more than twenty commercial products on the market that purport to alter the structure of water in order to help maintain or restore health, youth, and vigor. At my age I would not mind re-aquiring some of these myself, but as a retired Chemistry professor and habitual imbiber of tap-water, it disturbs me to see crackpot chemistry, pseudoscientific mind-mush and outright lies used to promote these products to consumers whose lack of scientific training leaves them unprotected from this exploitation. This Web site is directed primarily to those who are concerned about their health, but who lack the technical background to distinguish science from pseudoscience when the two are closely intertwined. It is also recommended for teachers to use as resource material in courses about consumer protection, pseudoscience, or critical thinking.
In the rather long page below, I try to present a critical examination of some of the claims about the nature and action of these fictional structure-altered waters ("SAW") in the context of the science as I believe it is presently known and understood. It is my hope that readers will thus be better equipped to make their own decisions about the value of these products.
Water clusters: the science
Chemists have long recognized water as a substance having unusual and unique properties that one would not at first sight expect from a small molecule having the formula H2O. It is generally agreed that the special properties of water stem from the tendency of its molecules to associate, forming short-lived and ever-changing polymeric units that are sometimes described as "clusters". These clusters are more conceptual than physical in nature; they have no directly observable properties, and their transient existence (on the order of picoseconds) does not support an earlier view that water is a mixture of polymers (H2O)n in which n can have a variety of values. Instead, the currently favored model of water is one of a loosely-connected network that might best be described as one huge "cluster" whose internal connections are continually undergoing rearrangement.

The pseudoscience
What is this stuff, anyway?

The following themes seem to run through most of the pitches for structure-altered waters (SAWs):

This water represents a kind of pristine water that was once present on Earth before it became sullied and polluted by humans, and it is still present in our own bodies at birth, but it somehow becomes degraded as we age, and this is in fact a primary cause of physical aging and disease.

The clusters are somehow immune to the ravages of the thermal jostlings to which water molecules are normally subject, and are able to remain intact for weeks or years. They are also sometimes described as "beautiful, star-shaped molecules" and are often shown in pictures as what appear to be snowflakes.

The clusters are claimed to be essential for transporting water and wastes across cell membranes and for maintaining the structural integrity of proteins, DNA and other biomolecules. But it does more than just that: the Cellcore sales sites told us that when this water is consumed, "high frequency information is transmitted to proteins in the mouth, esophagus and gastrointestinal tract. These proteins amplify the information signal and send it in a cascading wave to other connected cell systems." Sounds impressive, but can anyone figure out what that actually means?

Although this elixir of life and youth has unfortunately vanished from Earth (it is found now only deep within glacial ice, in newborn babes and in a few "healing springs"), a "scientist" has found a way to re-create and bottle it for sale, usually as a concentrate which you are supposed to add to ordinary water.
Any uncertainty that the chemistry community may have about the nature and existence of water clusters is not apparently shared by the various "inventors" who have not only "discovered" these elusive creatures, but who claim findings that science has never even dreamed of! These promoters have spun their half-baked crackpot chemistry into various watery nostrums that they say are essential to your health and able to cure whatever-ails-you. These benificences are hawked to the more gullible of the general public, usually in the form of a "concentrate" that you can add to your drinking water— all for a $20-$50 charge on your credit card.
Some of these hucksters claim to make the water into clusters" that are larger, smaller, or hexagonal-shaped, allowing them to more readily promote "cellular hydration" and remove "toxins" from your body.
The fact is that none of these views has any significant support in the scientific communities of chemistry, biochemistry, or physiology, nor are they even considered worthy of debate. The only places you are likely to see these views advocated are in literature (and on Web sites) intended to promote the sale of these products to consumers in the notoriously credulous "alternative" health and "dietary supplement" market.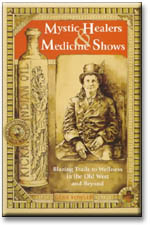 So, is there anything to all of this? Well, I certainly don't think so:
I have looked in the reputable (peer-reviewed) scientific literature for evidence that would support the claims regarding the structure or action of the various brands of SAW. So far, I have found none. If anyone can provide me with such a reference, I would be delighted to share it.
The SAW sales sites are full of absurd claims (about "beautiful star-shaped molecules", for example) that strike me as belonging more to the realm of mysticism than of science. Scientific terms are frequently used inappropriately and in contexts that I consider incorrect and often misleading.
Many of the statements pertaining specifically to chemistry and physiology that are adduced to support the claims fall quite outside the range of what I think most chemists, biochemists and physiologists would regard as credible science. The claims about "cellular resonance" have no scientific support and contribute nothing to what is presently known about cellular signal transduction.
The claims that these various structure-altered waters promote "cellular hydration" are not only unsupported by evidence, but are inconsistent with the known "one-molecule-at-a-time" mechanisms by which water is transported across cell walls. Some promoters quote the results of scientifically-dubious "bio-electric impedance analyzers" to demonstrate improved hydration; don't believe this junk science!
Several vendors claim that their SAW products can delay or reverse ageing. Such claims are untrue; there is no evidence that any type of dietary supplement or treatment can slow ageing.
All of the sales sites display the required disclaimer that the information they provide is "for educational purposes only", but the sales pitch is strongly directed toward the notoriously uncritical sports beverage and "alternative health" market. Most of the sites promise (without any credible supporting evidence) vague benefits such as "energizing the body", "empowering the natural healing process", or "enhancing toxin removal from cells". Some sites have referred to incredible numbers of clinical "case histories" purporting to support the effectiveness of their "technology" in treating ailments such as asthma, diabetes, hypertension, etc.
But we can actually see it!
Many of the SAW sites feature photographs of what are often misleadingly described as "molecules" of water of various states of purity, as captured by an electron microscope at 20,000x magnification. The following are typical and can be seen on many sales sites:
A "beautiful, star-shaped molecule of clustered water™."

Distilled water
("dead water" because its "memory" is lost.)

Tap water
(full of grunge, no doubt; yuckk!)

Chlorinated water
(burp!)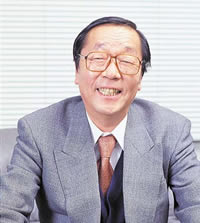 Well, if the water in your body is anything like the ideal shown at the top, then I have bad news: you are dead, and are no doubt residing in a deep-freeze! This is not a "molecule" at all, but an ice crystal, probably a snowflake. If the latter, then it will almost certainly be less pure than the one shown below it, since snowflakes, like raindrops, are built around a core of dirt. The fact is that these photos are not of water molecules and convey no information about the water. They are most likely the work of the showman, water-mystic and father of cluster-lore "Doctor" Masuro Emoto . More of Emoto's photos and pseudoscientific rubbish can be found at the Hado site. For even more far-out fantasy, see More Messages in Water or The Power of Prayer Made Visible.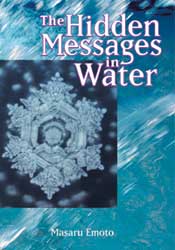 Emoto's book "The Message from Water" contains photos of ice crystals from waters which have been exposed to
music, words spoken, words typed and taped to the glass containers, photographs and long-distance thought messages. Some of the photographs are amazing and all of them show a response from the water.
Many of the photos are quite nice, but the shapes of ice crystals are highly dependent on the conditions and rates of freezing, so Emoto's fanciful interpretations have no scientific validity.
Will water that is "clustered" or altered in structure make me feel better, younger, more vigorous, etc.?
Very likely, yes! Studies have shown that placebos can relieve the symptoms in about 40 percent of those who suffer from chronic ailments. They are probably even more effective for those who are inclined toward "alternative medicine" or the "wellness" industry. In other words, if you "believe" that something might help, it may well do so, and the more people are made to pay for it, the more eager they will be to have their beliefs confirmed. (Remember those Monty Python apartment towers that would remain standing only as long as the residents maintained their faith in them?)
In the following descriptions of the various products, text that is quoted verbatim from a sales Web page is indented, with any excisions noted. Portions of these text excerpts that I consider to be scientifically meaningless, absurd, incorrect, misleading, or for which no credible evidence is available, are written in

"purple prose"

.
CellCore's crackpot chemistry
Until they thankfully disappeared in 2002, the main purveyor of a water alleging to be "clustered" was marketed with scientific-sounding flapdoodle that could be quite convincing to folks who don't have an unusually good command of chemistry. The "inventor", one Lee Lorenzen, even has two scientifically absurd patents on the process for making the stuff. One of the now-gone sales sites makes a series of unbelievable claims, many of which are shamelessly repeated by other cluster-quackery vendors. According to one of the sales sites,
The patented Template Induction Process was designed to creates rings of water (5, 6, and 7 membered rings) that are collapsed around organic complexes such as proteins, amino acids and other compounds. High frequency vibration is applied to the water-protein complex using the latest in ceramic and laser technology... The result is a semi-liquid crystal that resonates at a designed and predictable frequency. The specific frequencies of each crystalline Clustered Water™ solution is designed to be amplified by the cells and transferred through resonant paths to tissues in need of "tuning".
The hokum appears to be based on the simplistic notion that the molecular pattern of a substance (aloe vera, vitamin E, DNA and perhaps eye of newt or pixie-dust of whatever kind) can be "imprinted" into water which thereby acquires and retains a "memory" that is somehow able to confer the healing benefits of that substance onto the drinker. This is similar to the pseudoscientific concept of homeopathic remedies, except in the latter the imprinting substances are supposed to be those that produce symptoms of the malady to be corrected. (That's the nice thing about pseudoscience: you can bend it to support any interpretation you wish!)
Although the original Clustered Water™ has apparently evaporated, what appears to be the same nostrum is still offered by water quackery vendors who continue to dish out the same nonsense:
[It] has been found to be a

specific form of water instrumental in key cellular functions. Research has shown that the lack of this specific form of water is responsible for cellular aging and cellular problems. When we are young, our bodies are full of clustered water. As we grow older, our clustered water becomes physically bound to other molecular structures and becomes unable to move freely through the cell walls. ... Unlike tap water, rain or mineral water,

[It]

has a particular characteristic which allows it to pass freely through cell walls, delivering oxygen, nutrients, protein chains, enzymes and it removes the toxic buildup that accumulates in the cell. The efficiency and speed of Clustered Water™ is due to the design and shape of the water molecules and the design and shape of the cell itself. Small water clusters fit into and through the hexagonal channels in the cell membrane and inside the cell.
Claims made for the more recent brand Zunami (at the same Web address as a former Cellcore sales site) are similar to those made for the old Cellcore product.
More structured-water pseudoscience
The number of consumers prepared to believe the unbelievable about Clustered Water™ has apparently been great enough to inspire a whole slew of hucksters to flog products that purport to offer similar benefits.
In order to avoid conflict with Cellcore's registered trademark, in the profiles of the products below I will substitute "CACA" in the appropriate places when quoting text from sources in which this term "clustered water" appears without the ™ symbol
See this take on CACA by James Randi, the eminent magician and debunker of pseudoscience,
"Perfect Water Has Arrived!"
The Wellness Enterprise ("TWE") offers a variety of devices which are supposed to endow water with unbelievably magical properties. The basis of their pitch is this cornucopia of misinformation that cites a wide variety of scientific-sounding nonsense and "authorities" ranging from fringe scientists to purveyors of crackpot theories of "bioophotons", chakras, and various other weirdess as evidenced by such statements as
Structuring Water changes the energy of water and clears all toxic memory
[Structured Water] leads to increased hydration by presenting softer water to the cells.
Some of the more dubious benefits the device is supposed to impart to water:
restore your body and the environment.
neutralize the negative impact of electromagnetic fields
increase immunity to illness and disease.
rejuvenate the skin (their shower filter)
Those who are sufficiently credulous to swallow this snake oil (for which they offer no credible evidence of its efficacy) will no doubt be impressed with what are purported to be photographs of treated and untreated water structures (even though such structuresare too small to be resolved optically) and some goofy depictions of aura-like "gas discharge visualization", a technique unknown to science.
Photonic Structured Water
This promotion combines much of the usual cluster-CACA bumpf with the weird vortex black-magic of Victor Schauberger to flog a new, higher-order snake oil on the science-challenged public. And this one incorporates biophotons to which they magical properties that have apparently eluded ligitimate science. The heart of this device is their "Rainmaker Matrix" in which a "toroidal vortex" contains
"Silica spheres are intentionally charged with beneficial electromagnetic frequencies during every step of the manufacturing process. Our production facility is located in a remote area of South Dakota, far removed from sources of material and energetic pollution. The silica spheres are treated with full-color LED lights in addition to subtle energy frequencies from marine plants and proteins using a scalar wave generator." [link]
Spiritually-inclined customers will be glad to know that "Greenfield Naturals strives to manufacture Water Structuring Units that reflect our sincere and simple intent to create water filled with light and love given to us by God and infused into the workings of each unit we create."
iQuackery: "ultra-hydrating super liquid"
It seemed inevitable that someone would latch on to the popularity of Apples' i-Everything, and here it is! The hypemeisters at Gia Wellness claim that their "i-H2O Activation System" transforms the chaotic jumble of H2O molecules in ordinary water into orderly rows, all prepared to sail right through the aquaporin channels and into your cells.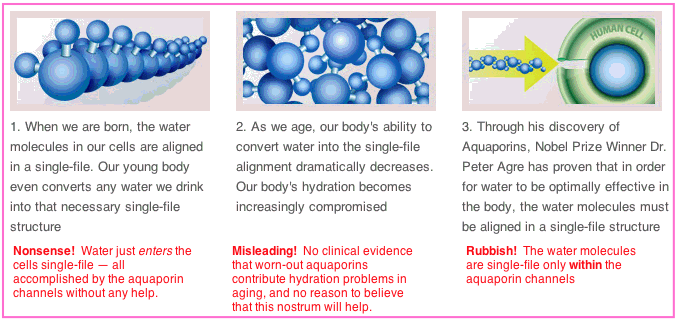 Not surprisingly, they offer no evidence for this, which is understandable because there is none; anyone who has passed high school Chemistry would find the idea that H2O molecules can be beat into single-file submission laughably absurd. Even worse, there would be no need for this nostrum anyway; the aquaporin channels that are built into our cells are exquisitely evolved to admit the waters one-by-one without any outside assistance.
An archived how-it-works Web page from a now-gone i-H2O site provides more absurd twaddle that pops the B.S.-meter and should deter all but the most hopelessly science-challanged from taking this promotion seriousy:
"A combination of magnets and an LED (Light Emitting Diode) excites the patented MRET® polymer, emitting a highly effective noise-field. The low frequency oscillations activate and change the water or liquids molecular structure into a highly intelligent, bio-available water or liquid. Coupled with BIOPRO's proprietary ERT™ (Energy Resonance Technology), which imprints a vital subtle energy signature into the water."
For another example of Gia Wellness pseudoscience, check out the pendant that, worn around your neck, is supposed to provide bioenergetic energy-ehancement qualities and protect you from electromagnetic radiation.
EZ water bunk
The term "EZ water" (Exclusion Zone water) was coined by Prof. Gerald Pollack of the University of Washington, whose studies suggest that water in the vicinity of hydrophilic surfaces (as in living cells) is structured so as to exclude dissolved molecules that are present in the bulk solution. (For my take on Pollack, see here.)
So, as often happens in the notoriously deceptive "alternative health" market, all kinds of snake-oil vendors intent on exploiting Pollack's name for their own dubious ends have sprung up like weeds, adding their own crackpot interpretations of Pollack's work that are totally without scientific basis.
One of the worst of these pseudo-EZ water sites is the one profiled here, associated with the controversal/notorious Dr. Joseph Mercola. Although this particular page does not try to sell you anything, it is chock full of pseudoscientific nonsense that will likely send science-ignorant seekers to the scam sites, credit cards in hand.
Dr. Joseph Mercola Ordered to Stop Illegal Claims
EZ-Water - Fraud or Breakthrough?
Mercola's claims
The science
Typical tap water is H2O but this fourth phase is not H2O; it's actually H3O2.
No molecule "H3O2" has never been shown to exist. And anyone who has passed first-year Chemistry should be able to explain why. (There is a bihydroxide anion having a similar formula, but that's an entirely different species.)
... it's more alkaline than regular water
For water to be alkaline, it must contain metallic ions such as sodium or magnesium. This claim is probably intended to attract the attention of people who have fallen for the "alkaline water" craze.
[our] cells are negatively charged because the water inside the cell is mainly EZ water and not neutral H2O."
The interior of a cell is electrically neutral. The 70mv negative potential difference exists only acroos the cell membrane, and is due to its relative impermeability to sodium ions. More here.
Drinking water can be optimized ... by injecting light energy or physical energy into the water by vortexing, for example. This is fairly easy using magnets
Total nonsense, with no credible scientific evidence. The reference to "vortexing" and "magnets" refers to Schauberger's nutty claims and to magwater pseudoscience.
...one of the reasons why infrared saunas make you feel so good is because your body's cells are deeply penetrated by infrared energy, which builds and stores EZ water. The same goes for light therapy, spending time in the sun,

"Infrared therapy" is just a misleading term for "heat". And exposure to sunlight is also largely a heating effect.

There is no credible evidence that these effects have anything to do with EZ water.

As for a natural source of EZ water for drinking, an ideal source is glacial melt. Unfortunately, this is extremely inaccessible for most people. Another good source is water from deep sources, such as deep spring water.
There is no credible scientific evidence for these claims.
If you have an organ that's not functioning well—for example, it's lacking that negative charge—then the negative charge from the earth and... [drinking] EZ water can help restore that negativity. I've become convinced... that this negative charge is critical for healthy function," Dr. Pollack says.
There is no credible evidence that organs have, or require, an electrical charge for proper functioning.
Water samples from the Ganges and from the Lourdes in France have been measured, showing spikes in the 270 nanometer region, suggesting these "holy waters" contain high amounts of EZ water.
Promoters of all kinds of water scams commonly compare their products with these "healing" waters.]... which are likely so polluted that their uv absorption proves nothing!
HydraLies
This company employs "a dynamic process called LiquiLite™ "to manufacture a "structured water" product they call HydraH20 ™. Some of the fibs they feed us are classic Lorenzen-lore:
This method recreates the condition of the cell's water structure to be as it was when we were first born!
structured water molecules communicate important biochemical information and ... cell communication is impaired as we grow older.
Research has shown that the lack of this specific form of water is responsible for cellular aging. ... by the time we are 60 years old almost 3/4 of the water in the blood alone has actually disappeared!
Yes, friends, this amazing filter not only cleanses and restructures the water, but it also possesses those all-important cancer-fighting antioxidant properties, it removes chlorine and heavy metals and has reduced surface tension; most important of all, it uses no chemicals!
Their current home page appears to be somewhat more constrained, while a typical U.S. sales site now peddles a diverse range of quackery.
Panguitch poppycock
Panguitch, UT is a sadly dying town near Bryce Canyon that desperately needs some economic revitalization, but perhaps not at the expense of having its good name associated with absurdities like this plug for "Panguitch water":
" This special water averages .4 nanometer in particle size so YOU CAN be optimally hydrated at all times. (100% bioavailablity to the body versus 3-5% of tap water or other filtered waters on the market today) Drinking only about 24 ounces a day of this water will comfortably and thoroughly hydrate you." [link]

References
There is a short article on CACA in the January 2001 Bulletin of the North Texas Sceptics.
Martin Chaplin's Water Structure and Properties site is a scientifically sound, well laid-out collection of articles on water and its structure which I highly recommend. One of these pages has some interesting information and links relating to water clusters, "polywater", and CACA.
Much of the nonsense surrounding structure-altered waters is similar to that associated with the much older (and widely popular) form of quackery known as homeopathy: NCAHF paper. - Saul Green talk at Harvard - Much has been made of the experiments made by the late Jacques Benveniste suggesting that water is capable of retaining some kind of "memory", but according to this summary, no one has been able to convincingly replicate his work.
For science teachers: see Using pseudoscience as a teaching aid for some interesting ways to make use of pseudoscience sites, and some chemistry-related examples.
Quackery sites worth a visit:
National Council Against Health Fraud - QuackWatch - The Quackery Files - CultureJammers pseudoscience - Worldwide Scam Network - How to spot a quack - Quackery information links - Alternative Medicine$ The Multi-billion $ Fraud!
U.S. Federal Trade Commision: index page - Dietary supplement advertising rules - File-a-complaint
U.S. Federal Drug Administration Consumers Page -
Some goofy writings on water: Biomagnetism and water (Y. Ohno and H. Reminick), Structured water as an alternative medicine (J. Bender), The Power of Water (J. Manning), Water: Essential to Existence (D. Stewart and D. Routledge).
Water as a hazardous substance: Ban DHMO